How To: Find Money Fast
50 Ways to Raise up to $5000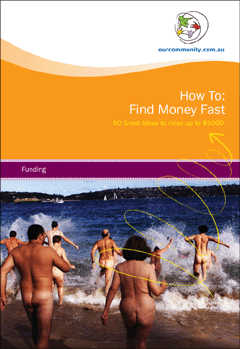 A guide to help schools, community and non-profit groups come up with innovative ideas to raise money in an increasingly tough market.
Choose from the top 50 ways to raise up to $5000 quickly!
Includes plenty of tips and advice to boost your current fundraising initiatives as well as a chapter devoted to helping groups establish a balanced and integrated fundraising strategy and a valuable 101-point special events checklist.
The ideas in this Guide will take the time and worry out of fundraising!
Topics covered in this book:
Introduction
Elements to consider when deciding on fundraising ideas
Legal requirements for fundraising
50 Bright ideas