Contactless donations debuts in UK
Supporters of a UK cancer research organisation can now donate by tapping their contactless debit or credit card on one of the organisation's shop windows.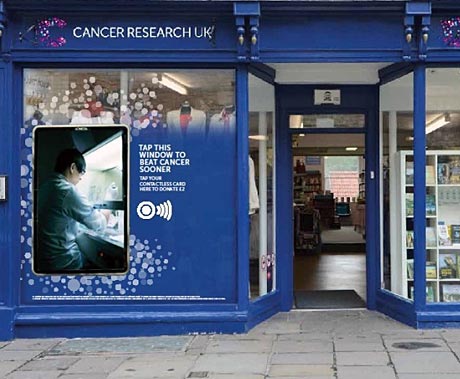 Cancer Research UK has partnered with outdoor media company Clear Channel to trial the technology, Civil Society Fundraising reports.
It's believed to be a world-first use of the technology, allowing people to donate £2 at an time of the day.